What a week it has been! I have been off work this week and have filled my time with alot of fun things! The first part of the week we went to the lake and the baby stayed with my parents for the first time. When we got back I finally bought outdoor furniture for our front porch....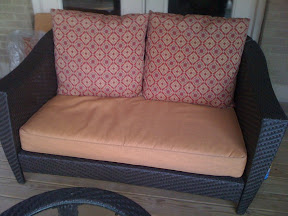 We are so happy to have a place to sit and enjoy the cooler weather!
I also got to catch up with lots of friends. Two of my high school friends Jeanelle and Emily and I got our babies together to play...